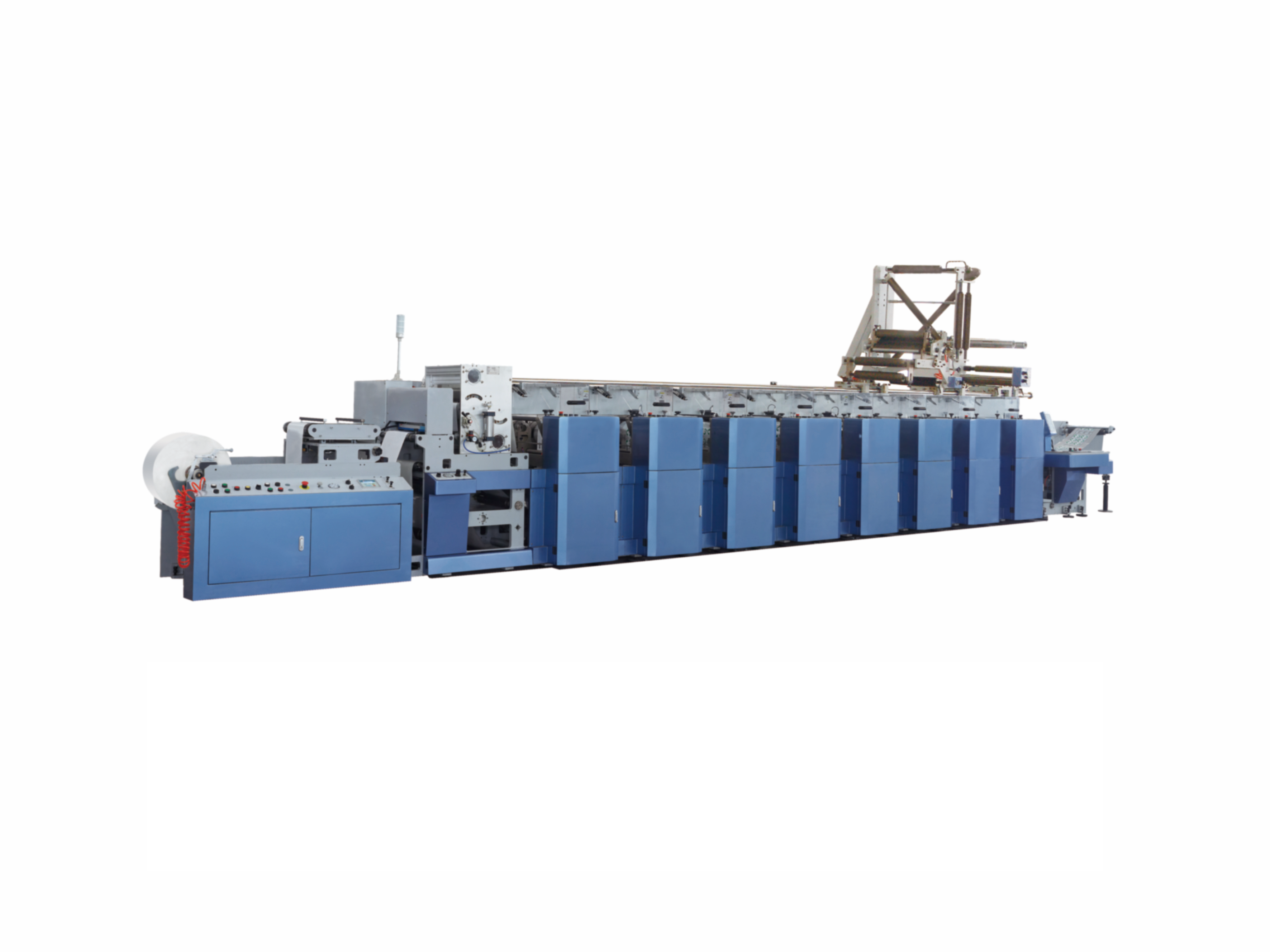 DH label printing machine is a modern flexo machine for label printing. It has servo motor on each printing station. User can choice to install turn bar, cold stamping, lamination etc. unit on the rail system. It can also work with inline die-cutting unit, sheet cutting unit etc.
1. Stable printing:
Specially designed bearer-type cam supports and fastens the plate cylinder with a locking hook, which effectively overcomes the vibration caused by plate gap and achieve high-precision and stable printing;.
2. Fast change of cylinders:
Specially designed bearer-type structure enables fast change of plate cylinders without adjusting printing pressure, which greatly improves production efficiency.
3. Fast change of roller and ink:
Open-ended roller and ink system can realize fast change of anilox roller, metering roller as well as ink fountain box without use of auxiliary means.
4. Automatic adjustment of doctor blade:
Specially designed doctor blade realizes automatic adjustment of blade pressure without manual operation.
5. Short paper path design:
Design of short paper path greatly reduces production cost.
6. Pre-register function:
Servo-driving pre-registering function improves production efficiency and also reduces waste of printing materials in register debugging.
7. Accurate registering:
Accurate registering produces qualified prints in the acceleration and deceleration process.