DH roll label printing press is a high-end flexo printing device launched by DH in the label market in recent years. Since the launch of the market, it has achieved a good market response. After several revisions, it has become an important model for DH in the field of label printing. The model has been successfully sold to the United States, Canada, South Korea, Italy, Ecuador, Poland and other countries.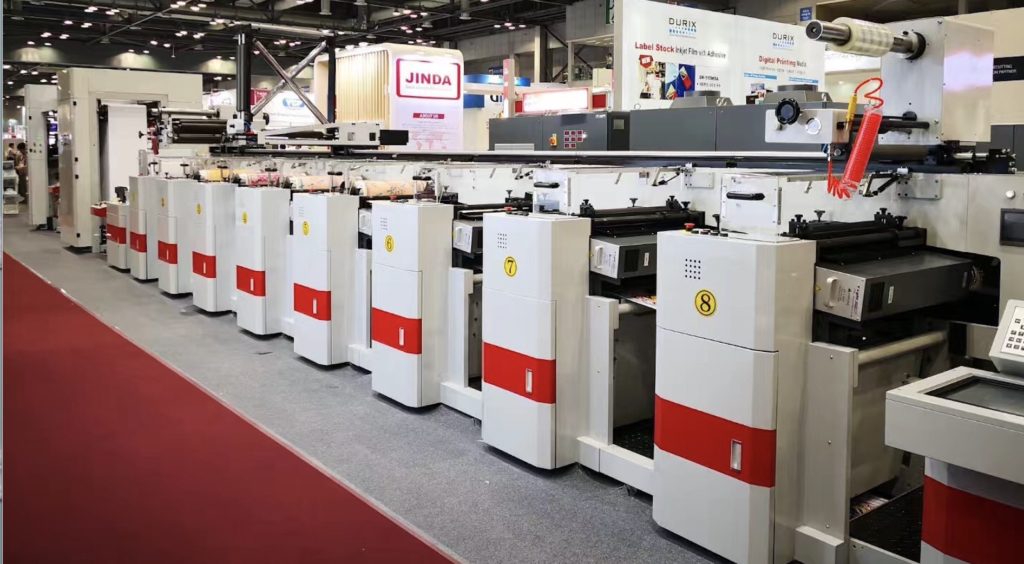 DH Label printing press adopts advanced servo drive control technology for the quality of printed products in the label market, frequent replacement, and complicated process. Each color group is driven by independent servo motor to ensure the printing quality and print replacement. Speed, which minimizes material waste.
Number of color groups: 2-12 colors. On request, customers can choose a different number of color groups. In the future use, you can add if you need.
Machine width: 330–650mm. According to the needs, customers can customize different machine widths to meet label printing or label + packaging printing
Optional unit: including but not limited to, cold stamping, die cutting, waste disposal, sheeting, punching, laminating, slitting, auto unwinding/rewinding system, changeable rail system, inkjet numbering system, auto inking and washing system, etc.
Drying method: hot air/IR/UV. According to the ink used by the customer, the drying method can be flexibly selected.
Ink: uv ink / water based ink / solvent based ink
For each DH label printing press, DH will carry out strict production and factory inspections, and does not provide equipment on-site installation and training services to ensure maximum customer benefits.
More DH flexo printing machine, please visit here