At the beginning of the new year, DH flexo successfully installed the DH-OFEM CI flexo machine at its Chinese customers. The machine will be mainly used for the printing production of food packaging materials.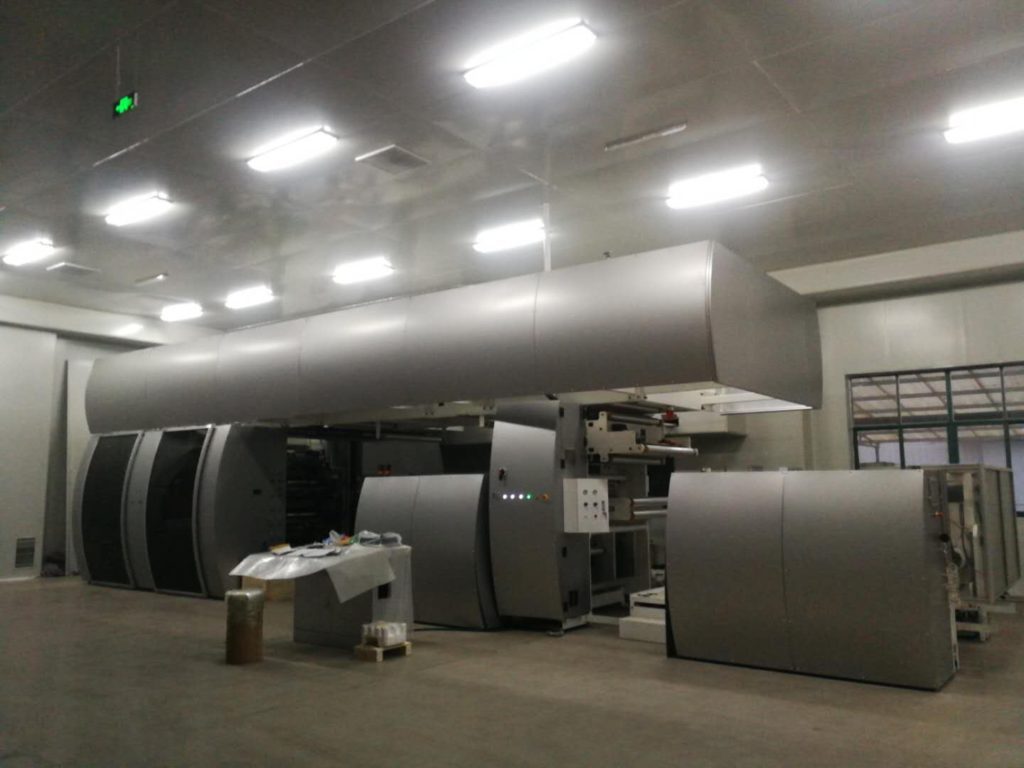 DH-OFEM CI flexo machine uses advanced technology in the industry and is highly competitive. Thanks to the strong technical support of Flexofem of Italy and the production force of DH flexo, several DH-OFEM CI flexo machines and their derivative models have been successfully installed.
The machine uses full servo drive technology to ensure excellent registration stability. With the program control, it can realize the automatic functions such as fine adjustment of repeated length, dynamic adjustment of pressure, storage and restoration of working parameters, greatly simplifying machine operation and reducing the experience requirements for operators. Its patented mandrel locking system can greatly reduce mandrel vibration during printing and reduce the generation of ink bars.
The CI flexo machine is especially suitable for the printing of film materials. Its unique design of the rewinding and unwinding system ensures the stability of the tension of the whole machine. With the selection of different taper curves, the operator can set more suitable tension according to different materials. The mode guarantees the quality of the winding.
The DH-OFEM CI flexo machine can also be equipped with an automatic ink cleaning system. The system is controlled by a central control computer, which can automatically clean the ink of 8 color groups, greatly improving the cleaning efficiency.
As the manufacturer of the most advanced flexo printing machine in China, DH Flexo has been deeply involved in the flexo printing machine production industry for more than 20 years. At present, the products have covered many industries such as label printing, paper packaging printing, film packaging printing, carton pre-printing, etc. The installation capacity of the equipment, the products are sold to the United States, South Korea, Russia, South Africa, Italy and other countries.