Recently, DH-OFEM CI flexo press, jointly launched by Donghang Graphic Technology (DH) and Italian flexofem, successfully completed the installation and commissioning work at the Korean customer factory.
DH has been engaged in the development, production and sales of unit-type flexo printing machines for more than 20 years. In order to further expand the market and improve product competitiveness, DH and the Italian flexofem company to carry out technical cooperation, strong alliance, and jointly create a high-end CI flexo press. This cooperation has aroused widespread concern in the industry.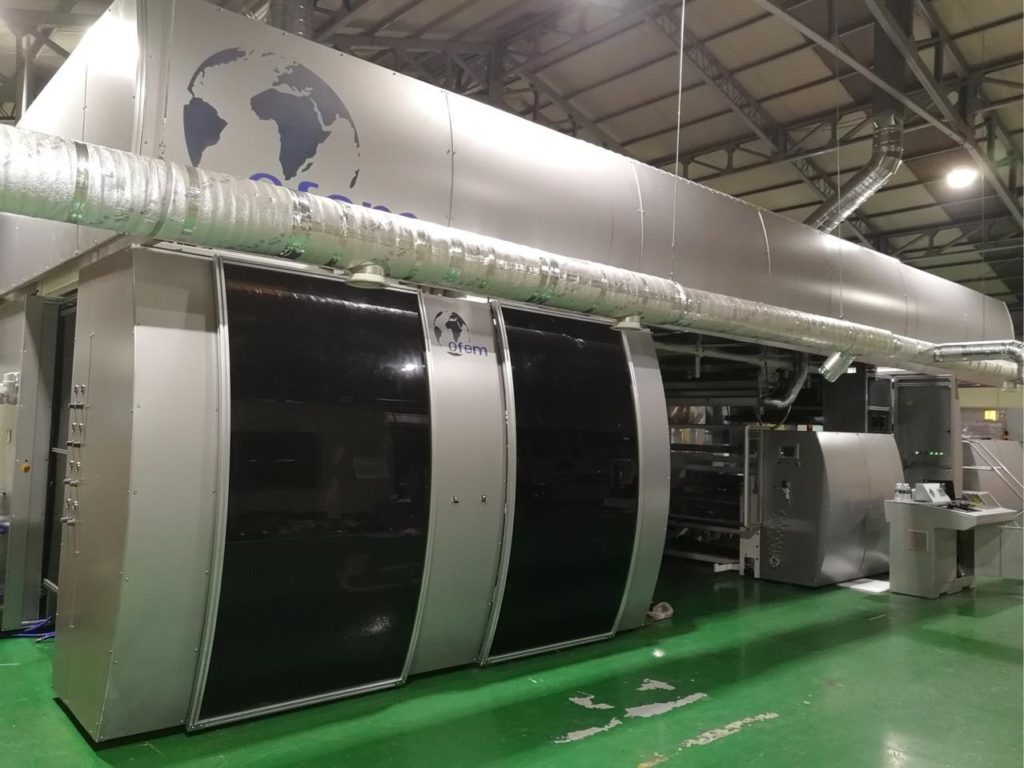 The client company has used a number of CI flexo press from well-known European companies, and the testing requirements for the equipment are in full accordance with European equipment standards. To this end, DH also specially invited Italian engineers on-site guidance. DH has developed a detailed acceptance project for the customer. In addition to the regular printing, acceleration and deceleration register stability test, it also carried out various simulations of different working conditions, confirming that the equipment can quickly complete the printing replacement and accurately restore the past order production. The entire test was successfully completed after 3 days and the customer was very satisfied. Italian engineers also have a positive attitude towards the assembly and commissioning of the equipment, and believe that they have fully met the quality of the original Italian company.
DH-OFEM ci flexo press adopts advanced servo drive, sleeve technology, dynamic pressure adjustment and other advanced technology in the industry, which greatly shortens product replacement time and ensures printing stability. Its unique open-door mandrel support structure (patent Technology), which provides a higher guarantee for printing pressure stability and ensures stable pressure when the machine is printing at high speed. DH-OFEM can also add more matching stations according to product requirements, such as corona, dust removal, slitting, indentation, etc., to complete the required process and reduce the production cost of customers.