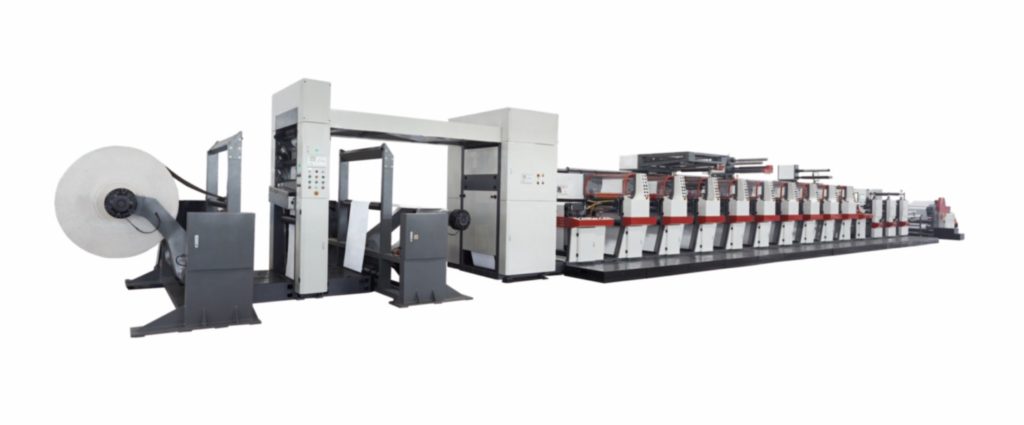 DH F3 flexo press
DH F3 series flexo press is a inline flexo printing machine suitable for printing paper products such as paper boxes, paper cups, paper bags, etc. It can also be used for the printing of BOPP, PET, PVC and other flexible packaging materials.
Sleeve plate cylinder structure
The DH F3 series flexo printing machine adopts the sleeve plate cylinder structure, which makes the work replacement faster and more convenient.
Servo drive control
DH F3 flexo press adopts independent servo drive for each printing station, which makes it easy to achieve advanced functions such as pre-registration and automatic register, which can increase production efficiency and reduce material waste.
No gear pitch limit
The DH F3 plate cylinder is controlled by an independent servo motor, which eliminates the limitation of the traditional design gear pitch and enables unlimited repeat length adjustment within the design range.
Chilling system (optional)
According to customer's printing materials and drying methods, DH F3 series flexo press can be equipped with a water cooling system to cool the printed materials during the printing process to further enhance the fine print.
Super connection function
DH F3 has a superior connection function, can be equipped with turn bar, hot stamping, sheet cutting, die-cutting, folding and other functions, which is conducive to the one-time molding of the product, reducing the pressure on customer equipment purchase.