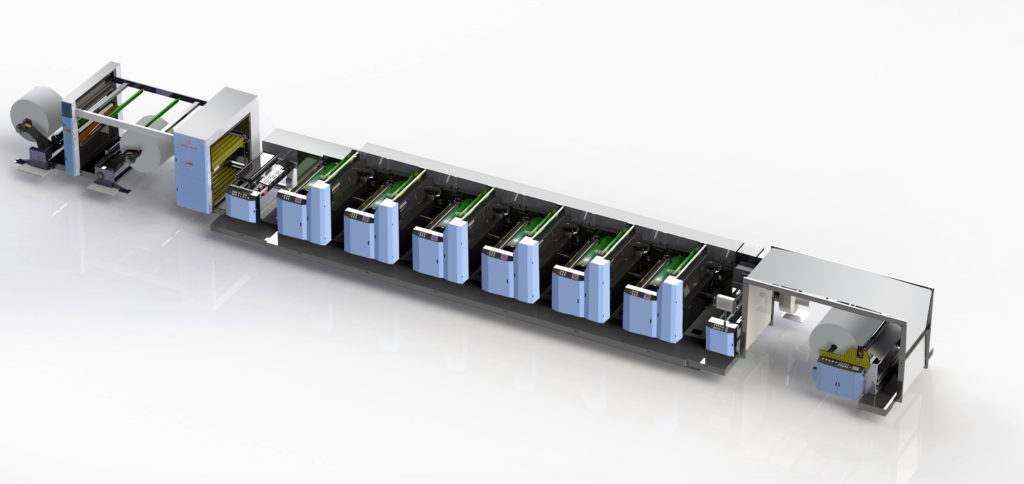 DH Jiaolong series unit flexo press is a high-end flexo printing machine for corrugated carton pre-printing industry
Servo drive technology
Jiaolong flexographic press uses 6 servo motors for driving each printing station. The pressure adjustment adopts servo control and accurate pressure positioning. Each printing station is also equipped with a main drive servo motor, which avoids the possible mechanical deformation of the long-shaft transmission equipment, and the registration is more rapid and accurate.
Automatic take-up system
The Jiaolong flexo printing machine is equipped with an automatic splicing system, which further enhances the working efficiency of the equipment in mass production.
Closed chamber inking system
Each printing station of Jiaolong flexographic printing presses is equipped with a high-precision closed chamber inking system, and the ink circulation system is added to further enhance the working efficiency.
Automatic registration system
Jiaolong Flexo Printing Machine is equipped with automatic registration system that enables automatic control of print registration and reduces material waste
Long repeat length
The Jiaolong flexo printing machine can achieve a repeat length of 1900mm and meet the need for large repetitive lengths of preprinted cartons.
Specification: