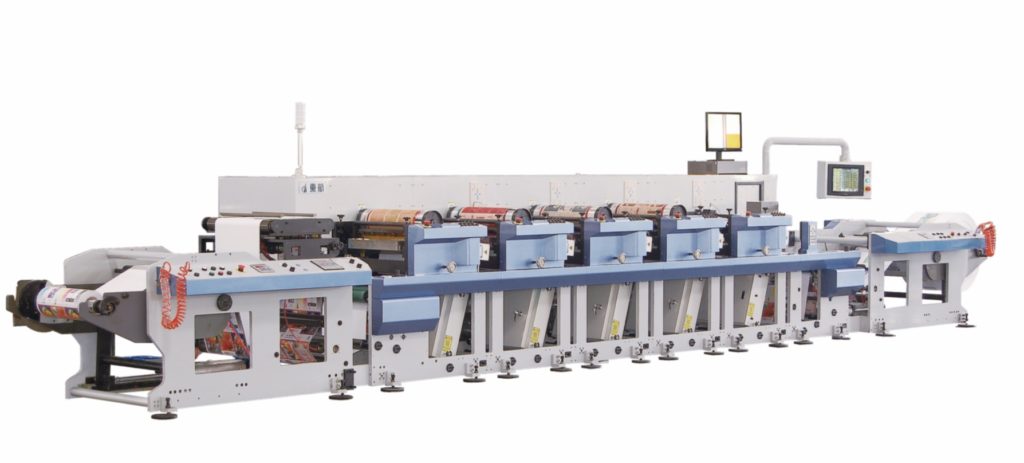 DHF sticker printing machine
DHF sticker printing machine belongs to DH narrow web series flexo printing machine. With servo motor driven technology, it is a super fast, easy operation, high efficiency and low material waster machine.
DHF sticker printing machine is a inline flexo printing machine, it can works with a lot optional unit to achieve label printing requirement. Optional unit include turn bar, cold stamping, lamination, die-cutting, sheet cutter, fan folding, inkjet number printing etc.
This machine can work with different ink like uv ink, water based ink and solvent based ink. it adopts short web path to save material waste.
It also equipped with a lot advanced technology to make job set and change faster. These technology includes pre-register function, auto register function, open type structure, job save & recall, remote assistant system by internet etc.
Video address: https://www.youtube.com/watch?v=r6k4--kJW64